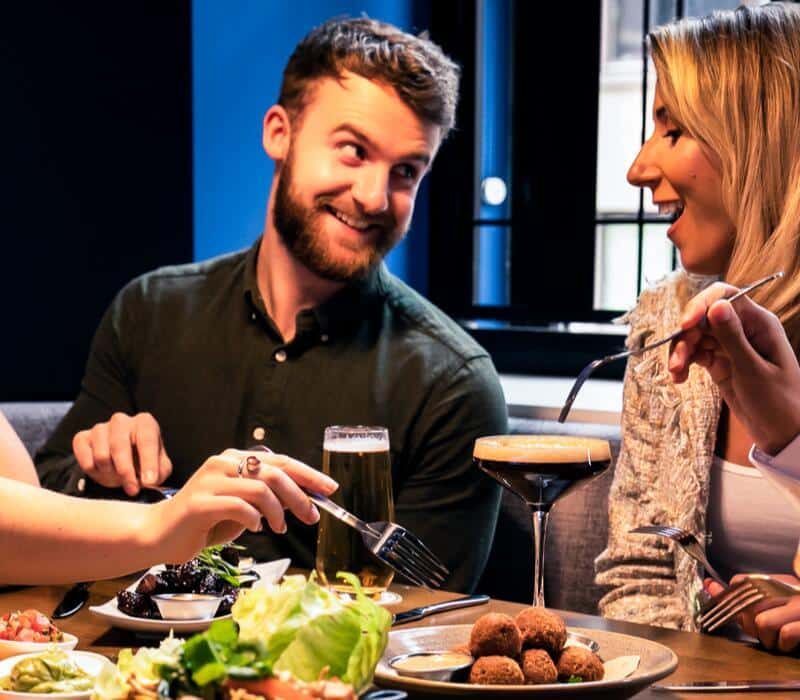 Catching a show at the Theatre? Or the cinema? Or a gig? Or simply fancy dining a little earlier? Stop by Chop for a delicious pre-theatre meal!
From 1/2 Rack of Ribs, Garlic Prawns, Burgers, Haggis Bon Buns and of course, something sweet – we truly have something for everyone.
The finest food to fuel your evening at restaurants in strolling distance from the show.
£19.95 for two courses
£23.95 for three courses
(choice of one item from each section)
Artisan Salad
Caesar Salad
Soup of the Day
Haggis Bon Bons
Garlic Prawns
½ Rack of Ribs
Chop Burger
Falafel Burger
Haddock and Chips
Farmhouse Salad
Flat Iron Steak (£7 supplement)
White Chocolate Brownie
Gin & Elderflower Cheesecake
Scoops of Ice Cream